Jim Carrey Net Worth
---
| | |
| --- | --- |
| Net Worth: | $180 Million |
| Salary: | $20 Million |
| Real Name: | James Eugene Carrey |
| Date of Birth: | 17th January 1962 |
| Age: | 61 years old |
| Gender: | Male |
| Height: | 6 ft 1 in (1.88 m) |
| Profession: | Actor, Screenwriter, Film Producer, Voice Actor, Comedian |
| Nationality: | Canadian |
| Updated: | 1st July 2023 |
While he's not as prolific today as in the past, Jim Carrey made a name for himself as one of the funniest on-screen personalities and comedians on-stage due to his slapstick performances. His sheer energy and force make him a powerhouse on the big screen, leaving many hunched over laughing. But right now, we want to know more about Jim Carrey's net worth. How much does the star earn, and what type of wealth has he accumulated over the years since the days of Ace Ventura and Dumb and Dumber?
Jim Carrey Net Worth
As of this writing, Jim Carrey—actor, comedian, and producer—holds a net worth of around $180 million.
His most notable time spent on-screen came in the late 1990s and early 2000s when Carrey was often one of the highest-paid actors in the industry. It's said that the comedian was the first actor in history to earn $20 million for a single film role. He accomplished said feat in 1996's The Cable Guy. Since then, Carrey has made many hundreds of millions of dollars via film salaries and bonuses.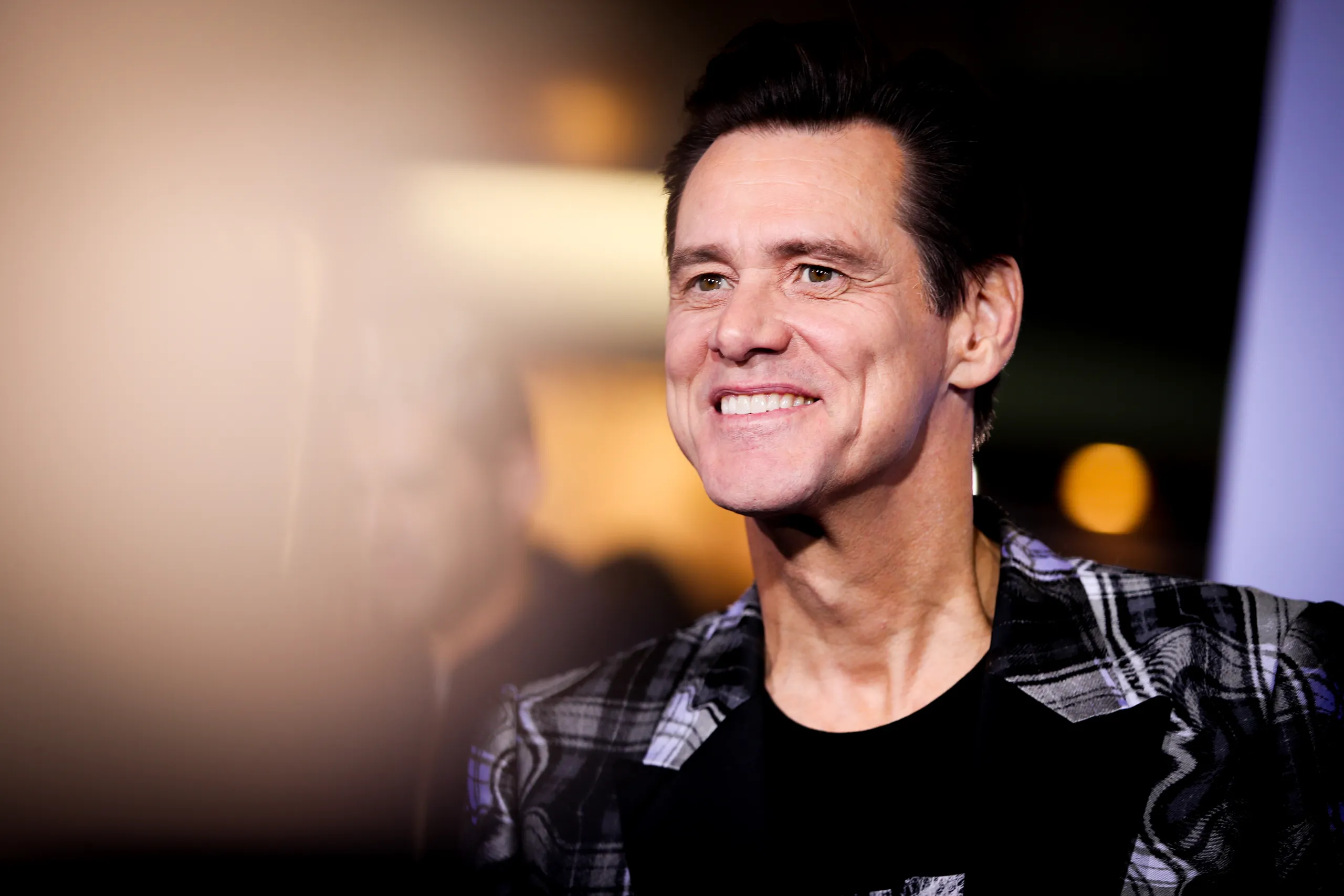 Who is Jim Carrey?
Born in Newmarket, Ontario, Canada, on January 17th, 1962, to a homemaker and accountant, Jim Carrey and his family found themselves homeless, living out of a van for a time. After finishing classes in high school, Carrey went to work eight-hour shifts at a nearby factory during the night to help out.
Even during these days of hardship, Carrey found ways to make himself and others laugh. Like his father, he was always a natural comedian and fantastic at impersonations, who urged him to pursue comedy as a career.
In 1985, as the stories would have it, Carrey, then broke and depressed, drove his Toyota Camry to Hollywood Hills. He wrote himself a check, post-dated it ten years, and kept it tucked into his wallet. Within ten years, he earned that much and more.
His first notable role came in 1990 on the sketch comedy show In Living Color by the Wayans Brothers. He impressed audiences there and starred in Ace Ventura: Pet Detective. That starring role cemented his position as a comedic force in households nationwide, which earned him roles in The Mask, Dumb and Dumber, The Cable Guy, Liar Liar, Bruce Almighty, How the Grinch Stole Christmas, and countless other notable films.
While early life Jim Carrey was down on his luck and suffering from severe bouts of depression, the 90s were kind to the young comedian. His success continued, with hundreds of millions of dollars coming in regularly.
Jim Carrey's Awards and Nominations
Over the years, Jim Carrey has earned nominations and won awards—40 in total— from the Golden Globe Awards, British Academy Film Awards, Grammy Awards, Screen Actors Guild Awards, MTV Movie & TV Awards, Teen Choice Awards, Golden Schmoes, and countless others.
His most notable awards include:
Golden Globe Awards — Best Actor – Drama — The Truman Show
MTV Movie & TV Awards — Best Comedic Performance — Dumb and Dumber
MTV Movie & TV Awards — Best Comedia Performance and Best Villain — The Cable Guy
Teen Choice Awards — Choice Movie Actor – Comedy — Bruce Almighty
Critics Choice Association — Best Villain in a Movie — Sonic the Hedgehog
The list of awards goes on and on!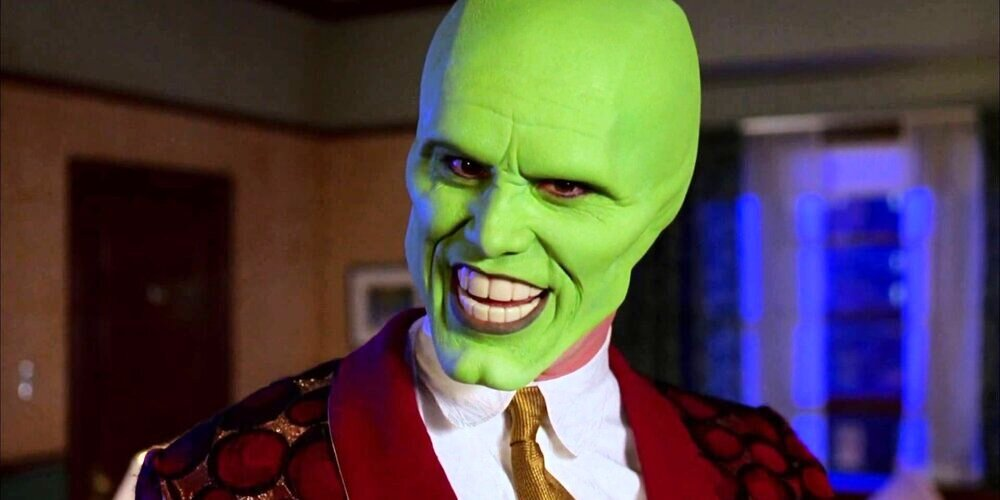 Jim Carrey's Best Movies of All Time
Chances are, if you're a fan of Jim Carrey, you have a favorite movie or two with him as the lead. With so many options to choose from, finding the best Jim Carrey movies proved simple, as most were immensely successful with fans, critics, and the box office.
Bruce Almighty
Yes Man
Me, Myself & Irene
Dumb and Dumber
Liar Liar
Ace Ventura: Pet Detective
The Cable Guy
The Mask
The Number 23
Batman Forever
Once again, the list goes on. Jim Carry can manage a wide variety of roles and styles on-screen, from romance to drama, action to comedy, and even a few thrillers thrown in for good measure.
Jim Carrey in Writing
While most will know Jim Carrey for his acting and comedy, Carrey also made a name for himself as an author. Carry wrote two books, both of which are now published worldwide.
How Roland Rolls
Memoires and Misinformation
How Roland Rolls is especially worthy of mention. It is an illustrated children's book written with fun prose about a wave named Roland who is terrified of striking the beach.
Fun Facts About Jim Carrey
While it's fun learning about the comedic actor and his extensive net worth built up over the years, let's explore more of the fun side of the man who makes us laugh.
Here are a few of the more interesting facts about Jim Carrey.
During the early days of his comedy career, Jim Carrey would draw crowds due to his lifelike impressions of Clint Eastwood and Jimmy Stewart. But one club, unfortunately, didn't quite like his more experimental comedy routines. The crowd would become angry and violent, and Carrey said he was occasionally forced to defend himself with a broken beer bottle. Thankfully, the whole ordeal made him "more comfortable with the creative process."
In 1995, Jim Carrey appeared as villain The Riddler in Batman Forever. His co-star, Tommy Lee Jones, portrayed Harvey "Two-Face" Dent and, sadly, was rather unkind to the comedian on set. According to Carrey, Jones told him he hated him, saying he could not "sanction your buffoonery." Carrey later said, "every once in a while, somebody you really admire hates your guts."
In 2014, Jim Carrey was one of the numerous comedians to feature on a unique limited-edition set of postage stamps by the Canada Post. His likeness was portrayed on stamps alongside Mike Myers, Catherine O'Hara, and Martin Short.
Oddly enough, Jim Carrey shares a birthday with a few other famous faces, including Michelle Obama, Zooey Deschanel, and Kid Rock.
Now, with a better understanding of that famous Jim Carrey net worth so many talk about, do you better understand the actor and comedian?
While Carrey still acts regularly in Hollywood, his notable roles have slowed, though that appears to be changing rapidly with the recent Sonic the Hedgehog.
What's next for the actor? Only time will tell!
Jim Carrey FAQs
What is Jim Carrey Net Worth?
Jim Carrey net worth is currently $180 million USD.
How much money does Jim Carrey earn?
Jim Carrey earns $20 million from various sources.
How tall is Jim Carrey?
Jim Carrey is 6 ft 1 in (1.88 m)
How old is Jim Carrey?
Jim Carrey is currently 61 years old.
When is Jim Carrey birthday?
Jim Carrey birthday is on 17th January.
---