The Weeknd Net Worth
---
| | |
| --- | --- |
| Net Worth: | $300 Million |
| Salary: | $51 Million |
| Real Name: | Abel Makkonen Tesfaye |
| Date of Birth: | 16th February 1990 |
| Age: | 33 years old |
| Gender: | Male |
| Height: | 5 ft 8 in (1.73 m) |
| Profession: | Songwriter, Record Producer, Singer, Musical Artist, Rapper |
| Nationality: | Canadian |
| Updated: | 1st July 2023 |
The Weeknd, a Canadian recording artist and producer, rose to fame seemingly overnight, thanks to his breakthrough into the industry via YouTube. His song, The Hills, released over six years ago, sits comfortably at around 1.8 billion reviews on the video streaming platform. Such immense success in the musical industry undoubtedly contributed to the impressive The Weekend net worth we see before us today!
The Weeknd Net Worth
So, what is The Weeknd's net worth? As of this writing, the artist's net worth sits at $300 million.
He's one of the most influential individuals in the Hip-Hop/Rap/R&B genres, having sold over 70 million records in The United States, winning countless awards for his performances, and even dabbling in a couple of entrepreneurial interests.
Through his musical performances and career, The Weeknd has cemented himself as one of the highest-paid entertainers in the entire world. The man easily rakes in nearly $100 million pre-tax in a single year.
Who is The Weeknd?
Abel Makkonen Tesfaye, better known to everyone as The Weeknd, was born on February 16th, 1990. He was born and raised in Toronto, Ontario, Canada, and was raised by his mother and grandmother after his parents underwent a separation.
In his early years, Tesfaye attended the local Ethiopian Orthodox Church and, despite his religious involvement from an early age, found himself instead opting for drugs at the age of 11. Later on, he would drop out of high school without finishing his coursework.
It's safe to assume The Weeknd lived a rough life early on, though today's success stems from that experience.
He found breakthrough success after releasing multiple mixtapes to garner the attention of numerous record labels. He would sign with Republic Records in a joint venture to create XO, his record label.
From there, success cascaded inward. His second studio album, Beauty Behind the Madness, sold 412,000 units, achieving the top spot on the U.S. Billboard 200. It went platinum, selling 1.5 million copies worldwide. He then held three spots on the Billboard Hot R&B Chart with three distinct singles, all of which went platinum.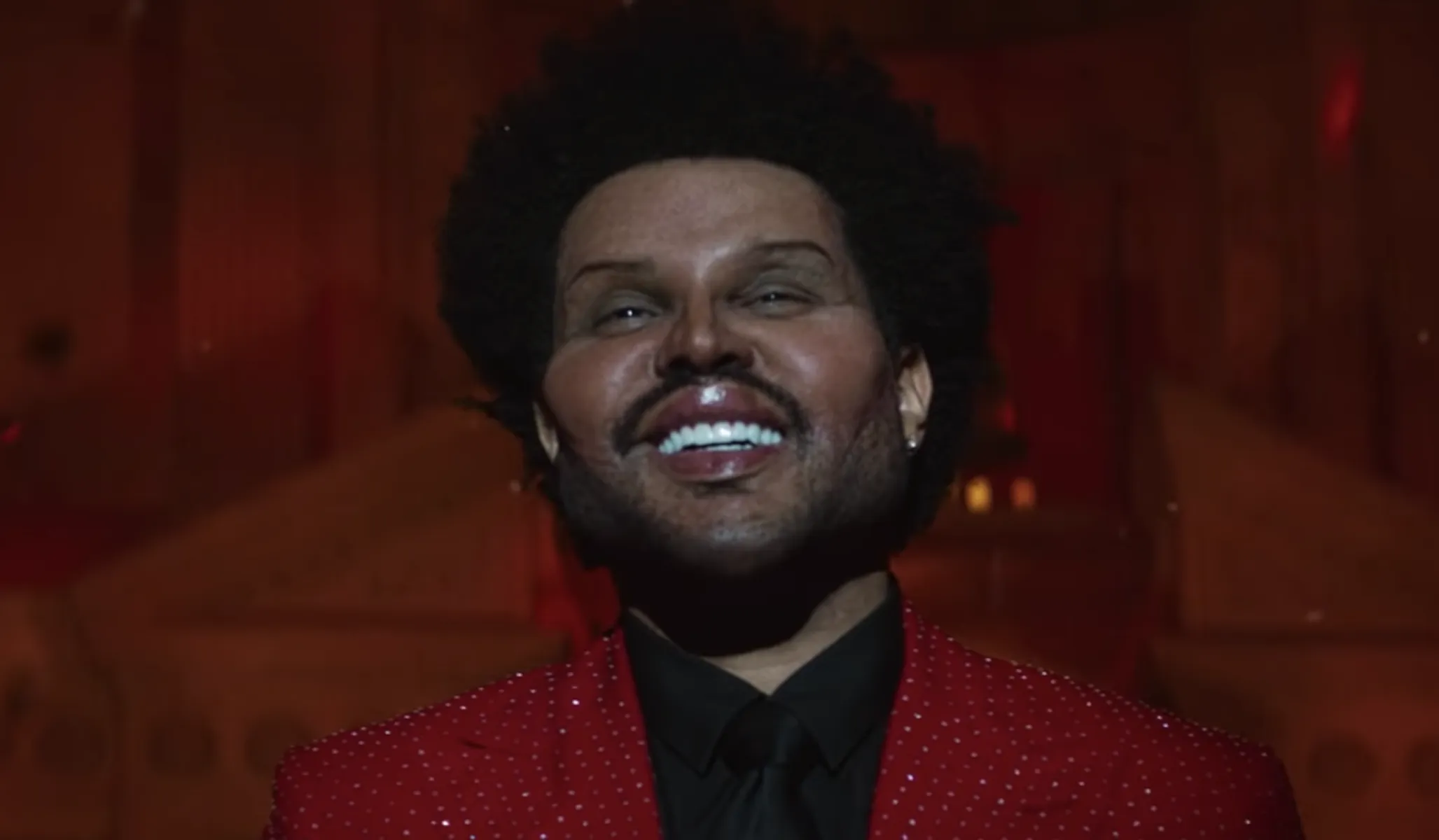 Where Does The Weeknd's Name Come From?
Before his music career genuinely took off during his formative years, The Weeknd found himself sneaking out of his family home and leaving school. He said he left "one weekend and never came home."
Hence, "The Weeknd," as in the weekend that changed his entire life.
The Weeknd's Best Albums
The Weeknd has five studio albums released to the world since 2013.
Kiss Land (2013)
Beauty Behind the Madness (2015)
Starboy (2016)
After Hours (2020)
Dawn FM (2022)
His albums have won entire crowds, with numerous awards and copious amounts of income stemming from each release.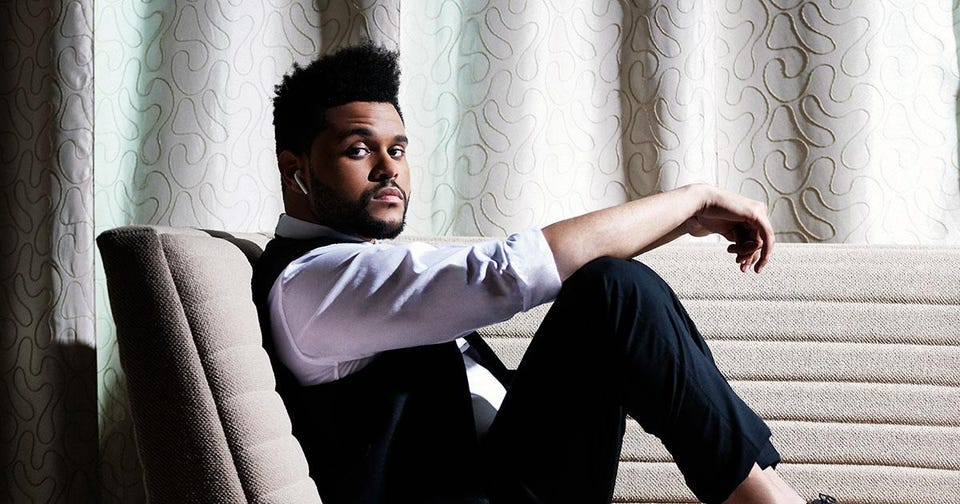 The Weeknd's Headlining Tours
As a musical artist, touring is a big part of the lifestyle and path to success for a singer, songwriter, and rapper. The Weeknd is no different and has undergone numerous headlining tours since he first started singing to the world.
The Fall Tour (2012)
The Kiss Land Fall Tour (2013)
King of the Fall Tour (2014)
The Madness Fall Tour (2015)
Starboy: Legend of the Fall Tour (2017)
The Weeknd Asia Tour (2018)
After Hours til Dawn Studio Tour (2022)
It's safe to assume that The Weeknd enjoys playing to a live audience, where his energy and enthusiasm help bring crowds to their peak.
Top Quotes From The Weeknd
As a massive influence on young men and women worldwide, The Weeknd regularly undergoes interviews with hit websites, radio shows, etc.
A few of The Weeknd's top quotes include:
"The music I make on this album is definitely matured. It's a bit of a different state of mind even though it's the same person. You grow and you grow and you don't know what the next album is going to be about. You never know what I'm going to say."
"Kanye needed to be on this album, because I feel like I'm going through what he's been going through – reinventing himself and pushing the boundaries. And he looks at himself as pop. He says, "I'm a pop artist. You can't put me in one category."
"But back in 2012, when I was continuing to do that kind of music, people were fed up with it. They were like, "This is all he can do?" I owe it to myself to show the world how versatile I can be, because that's not all I can do. Why can't I try something that challenges me as an artist?"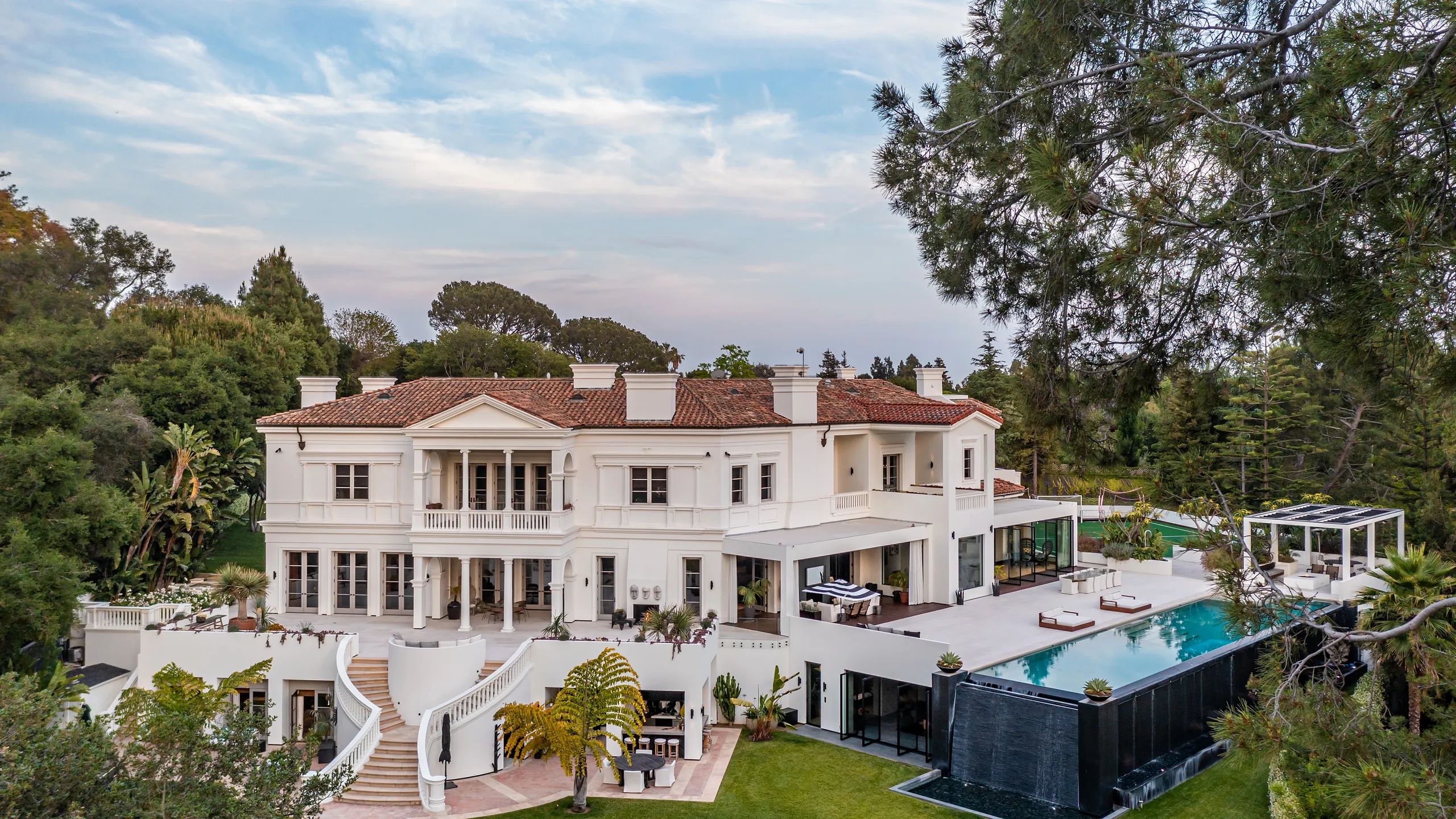 The Weeknd's Beautiful Mansion
Have you ever dreamt of spending $70 million on a lavish mansion? Indeed most of us have, right?
The Weeknd did precisely that after purchasing a Bel-Air mansion—one of the most expensive real estate deals to occur in Los Angeles in recent years.
His home measures 33,000 square feet and comes with a gym, movie theater, music studio, sauna, indoor pool, sports court, waterfall, split staircase, and enough room for the artist's entire entourage and then some!
Fun Facts About The Weeknd
We know a bit about The Weeknd net worth, his debut studio album, his partnership with Republic Records, and more. So, let's now take a moment to explore a few fun facts about The Weeknd, like the fact that he has won multiple Billboard Music Awards.
After enduring a serious snug by the Recording Academy in 2020, The Weeknd decided to boycott The Grammys. He called the entire thing "corrupt" after failing to receive a single nomination despite the numerous singles and critical success of 'After Hours.' He has stated that, in the future, he will no longer submit music to The Grammys.
During a promotional tour for 'After Hours,' The Weeknd dressed up with a bandaged, beaten face. Later, he would remove the bandages, revealing radical facial surgery that appeared bloated and downright strange. His goal? To highlight the "absurd culture of Hollywood celebrity and people manipulating themselves for superficial reasons to please and be validated."
The Weeknd decided to spell his name as he does for a straightforward reason: to avoid copyright issues. A Canadian band named "The Weekend" was already present and well-known.
Are you excited to now know more about The Weeknd? How about his impressive net worth, which has jumped hundreds of millions of dollars alone in the past few years?
With a skyrocketing music career, this is one Canadian singer to watch for the foreseeable future!
The Weeknd FAQs
What is The Weeknd Net Worth?
The Weeknd net worth is currently $300 million USD.
How much money does The Weeknd earn?
The Weeknd earns $51 million from various sources.
How tall is The Weeknd?
The Weeknd is 5 ft 8 in (1.73 m)
How old is The Weeknd?
The Weeknd is currently 33 years old.
When is The Weeknd birthday?
The Weeknd birthday is on 16th February.
---