Kaley Cuoco Net Worth
---
| | |
| --- | --- |
| Net Worth: | $110 Million |
| Salary: | $1 Million Per Episode |
| Real Name: | Kaley Christine Cuoco |
| Date of Birth: | 30th November 1985 |
| Age: | 38 years old |
| Gender: | Female |
| Height: | 5 ft 6 in (1.68 m) |
| Profession: | Actress, Singer, Voice Actor, Model, Presenter |
| Nationality: | American |
| Updated: | 5th July 2023 |
As everyone's favorite on-screen romantic interest with a nerdy twist, Kaley Cuoco made her name on the CBS sitcom The Big Bang Theory. But that's not where she began her acting career. She's appeared in countless television series, including Charmed and Ladies Man, and a few films.
But we're here to learn all about that coveted Kaley Cuoco net worth, first and foremost, right? This young woman has amassed an impressive amount of wealth over the years, mostly thanks to The Big Bang Theory, where she earns a staggering $1 million per episode!
Kaley Cuoco Net Worth
As an American actress, singer, voice actor, model, and presenter, Kaley Cuoco works diligently to increase her wealth, fame, and happiness both on-screen and off. As such, her current net worth sits comfortably at $110 million.
The majority of her net worth accumulated thanks to the likes of The Big Bang Theory. She earned an impressive $150 million base salary on the well-known comedic series. That number does not factor in appearances, bonuses, etc.
In recent years, her net worth has skyrocketed. We can safely assume it will continue to rise in the coming years as she accepts new roles and finds success with her budding production company, Yes, Norman Productions.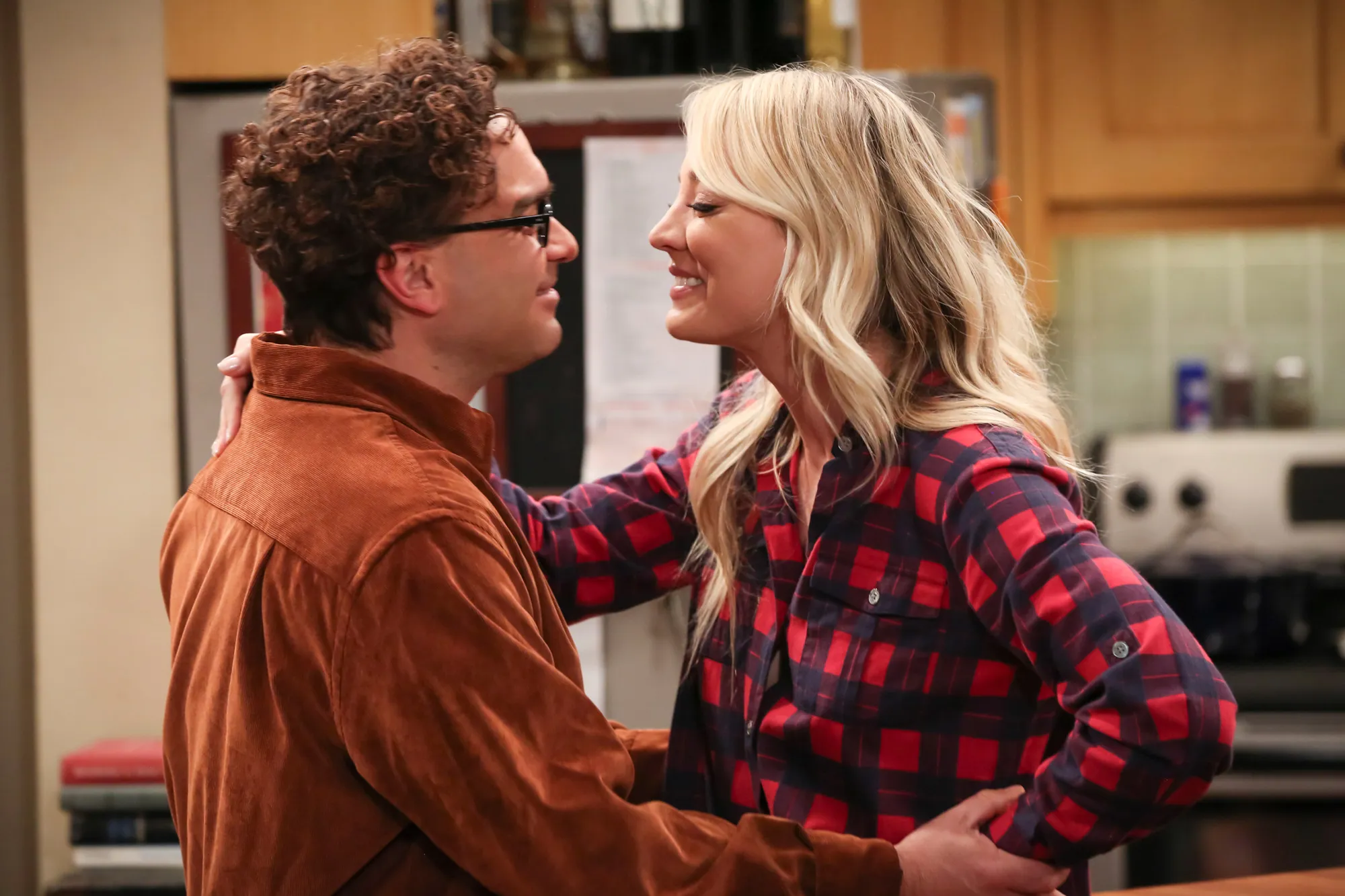 Who is Kaley Cuoco?
Born November 30, 1985, Kaley Cuoco, an actress and model of Italian descent, found modest success as an actress via supporting film and television series roles throughout the late 1990s. But her breakthrough role as Bridget Hennessey on the sitcom 8 Simple Rules (2002-2005) saw her skyrocket to fame on the silver screen.
However, her most significant television roles include Penny on The Big Bang Theory (2007-2019) and in the final season of Charmed (2005-2006) as Billie Jenkins.
Early life Kaley Cuoco is as interesting as current-day Kaley. She was born in Camarillo, California, the eldest daughter of Layne Ann, a homemaker, and Gary Carmine Cuoco, a realtor. Cuoco's sister, Briana Cuoco, is also an actress and singer and competed in The Voice.
On a personal level, Cuoco has enjoyed numerous relationships throughout the years, including with co-star Johnny Galecki, both of whom have remained on good terms since their split.
On November 30, 2017, on Cuoco's 32nd birthday, she became engaged to Karl Cook, son of billionaire Scott Book, though they announced their unfortunate separation in September of 2021.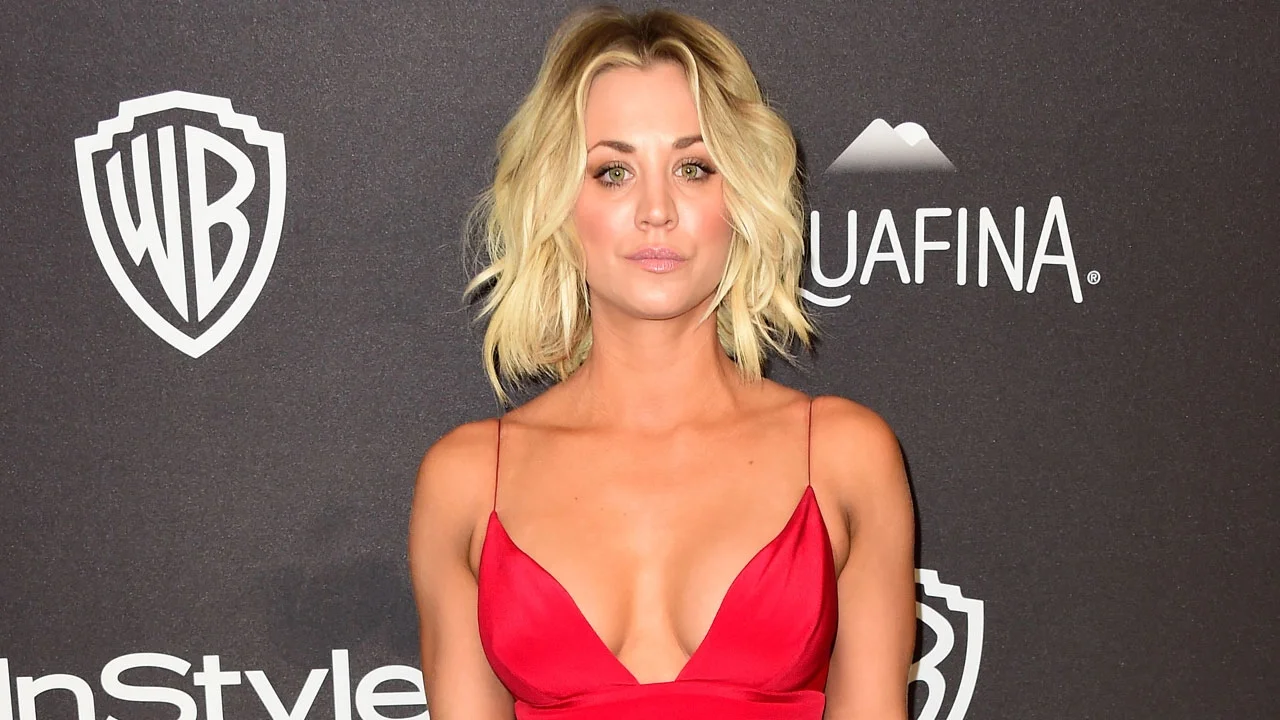 Kaley Cuoco Top Quotes
Kaley Cuoco spouts countless tidbits of valuable and exciting information as an actress, voice actor, and presenter. We've compiled a few of Kaley Cuoco's top quotes here:
"You know what, I'm not ashamed of anything that happened. I fall in love really hard, I do. I go deep. That person is it for me. And I love hard, and when it's over, it's over, and some people make mistakes. I wouldn't call it a mistake, it just is what happened in my life, so I'm excited to see what the future holds. It happened, and now I have to say I'm happier than I've ever been."
"It's a fine line of doing what's good for your life and what your parents want you to do, but also following your dreams. With my parents, when I was younger, I always had to do two things. If I was acting, I always had to do a sport or something on the art side of things, along with that. That way, if one fell apart, I always had something else to fall back on."
Kaley Cuoco's Top Performances
As a favorite in Hollywood, Kaley Cuoco starred in countless movies and television shows, and some of her top performances include:
The Big Bang Theory (2007-2019)
The Flight Attendant (2018)
Alvin and the Chipmunks: The Road Chip (2015)
The Wedding Ringer (2015)
A Million Ways to Die in the West (2014)
8 Simple Rules (2002-2005)
Of course, that's only a tiny sample of her comprehensive filmography.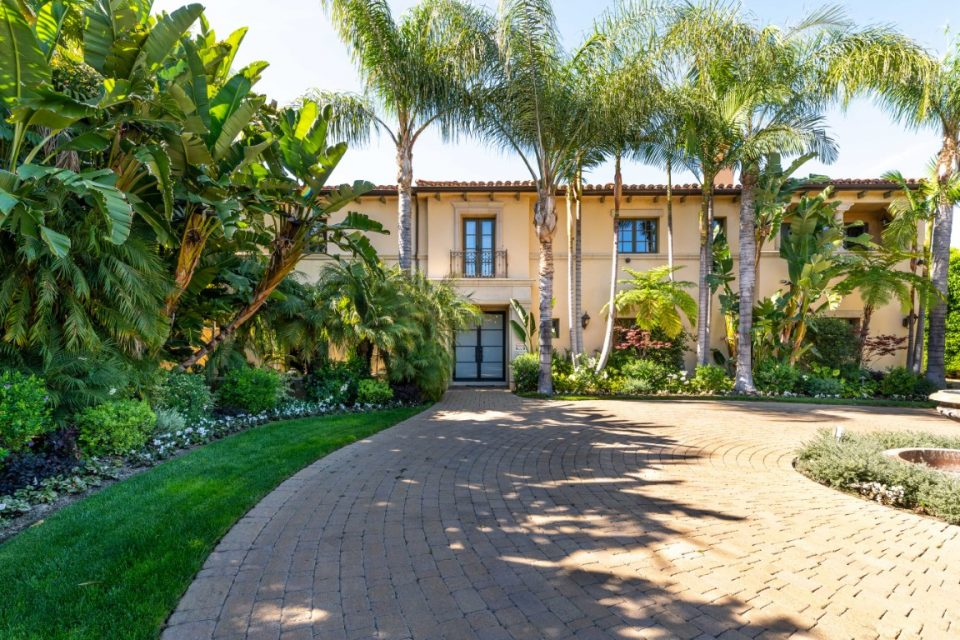 Kaley Cuoco's Lavish House
Kaley Cuoco has owned countless properties over the years, some of which have sold for staggering amounts. Like, many millions of dollars.
Perhaps her most exciting piece of property is a lavish home in the Tarzana neighborhood in Los Angeles, CA. She bought the house from Lamar Odom and Khloe Kardashian in 2014 for an impressive $4.895 million.
It features 7,977 square feet of space, a two-story foyer with a curved staircase and chandelier, a fireplace, walk-in closets, a full-size laundry room, six ensuite bedrooms, and three baths, plus so much more!
It's a gorgeous home with a lot of room for growth as an individual and family!
Fun Facts About Kaley Cuoco
Now that we know more about Kaley Cuoco and her net worth, alongside her starring roles in television shows as a female lead alongside Jim Parsons, let's explore a few fun facts about Cuoco!
Kaley Cuoco has worked as an actress since childhood in one capacity or another. Her first role in the industry is said to have been around the age of seven. She appeared in multiple Barbie Doll advertisements on television during her childhood, and those on-screen roles helped launch her career later in life.
When she's not acting or speaking, Kaley Cuoco deeply adores horses. She regularly posts pictures of herself riding horses and has ridden since her teens. She even competes in competitions worldwide using a disguise to prevent bias.
As a woman of many talents, Cuoco also ranks highly as a professional tennis player before becoming a full-time actress. She participated in countless competitions and placed within the top 10 for the National Open Championship. Now, she plays tennis to unwind and for fun.
In 2010, when riding horseback, Cuoco slipped from her saddle. The horse, enraged at the ordeal, stomped on her leg and left Cuoco with a severe injury that left her with a broken foot. She had options, including amputation, though the doctors inserted metal bars into her leg and left her bed-ridden for two weeks.
She's quite intelligent! Cuoco underwent homeschooling for her general education and completed her high school degree at 16 years old!
There you have it, an inside look at Kaley Cuoco's net worth, her breakthrough role, her early life, and even a tidbit on her impressive house in Los Angeles!
Kaley Cuoco FAQs
What is Kaley Cuoco Net Worth?
Kaley Cuoco net worth is currently $110 million USD.
How much money does Kaley Cuoco earn?
Kaley Cuoco earns $1 million per episode from various sources.
How tall is Kaley Cuoco?
Kaley Cuoco is 5 ft 6 in (1.68 m)
How old is Kaley Cuoco?
Kaley Cuoco is currently 38 years old.
When is Kaley Cuoco birthday?
Kaley Cuoco birthday is on 30th November.
---