Rainbow Grilled Cheese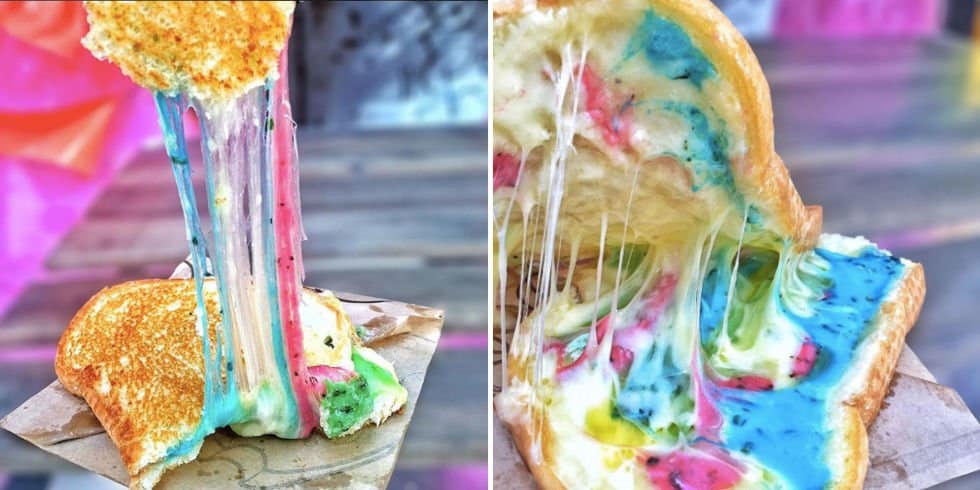 So everything is possible nowadays, and that includes rainbow grilled cheese! Sold at Kala Toast, Hong Kong, you can get these mesmerizing treats for $42 HKD (US$5.50)!
The cheese aren't just colored either, they are in various flavors: Blue is lavender-flavored, green is basil, red is tomato and the yellow is a combination of cheeses including cheddar, mozzarella and emmental.
Rainbow Freckles
Fake freckles have appeared in numerous cheeks for the sake of beauty lately, and it's only a matter of time before rainbow freckles make their way to trend as well.
Rainbow freckles add color to bare faces. Dazzle everyone with some pink, blue, purple and even gold or silver freckles on your face! You can achieve the look by using a large pore sponge and lightly dabbing a liquid color lipstick on your face.
---
---
---