The Handcuffed Judge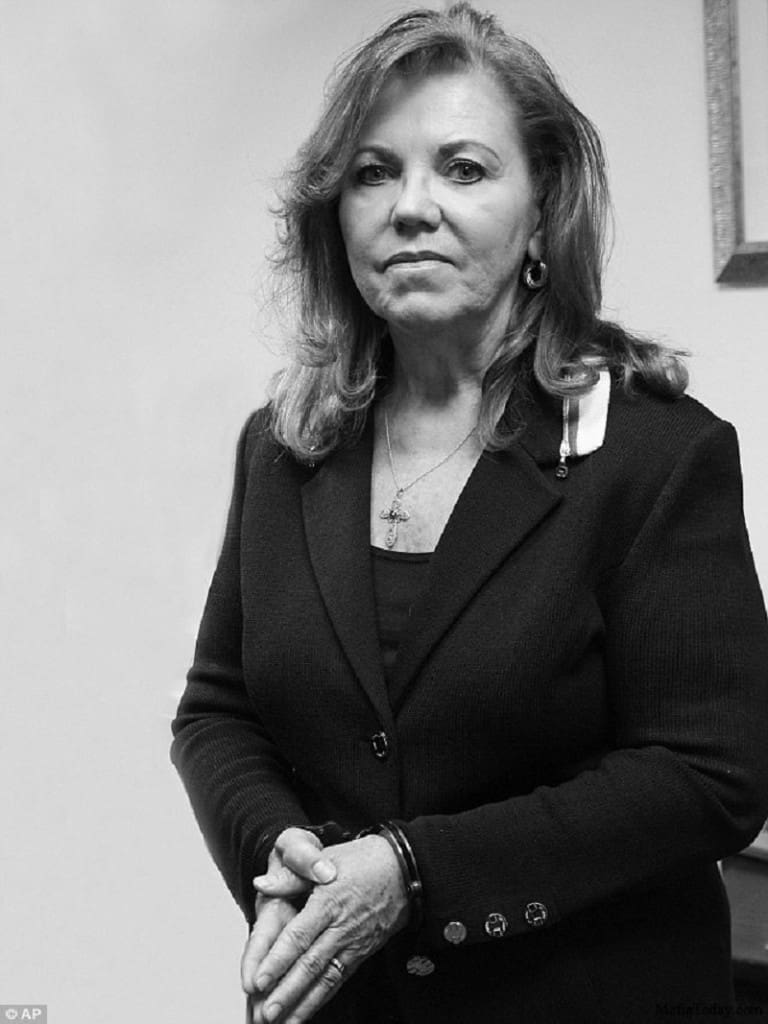 Joan Orie Melvin was convicted of six counts of corruption. Instead of receiving jail time, Melvin was order to send an apology to all 500 Pennsylvania judges along with a picture of herself in handcuffs.
The Adult Store Thief
Jeremy Sherwood was found guilty at age 18 of stealing from an adult video Store. The judge sentenced him to appear outside the store blindfolded and hold a sign that stated, "See no evil."
The Donkey Walkers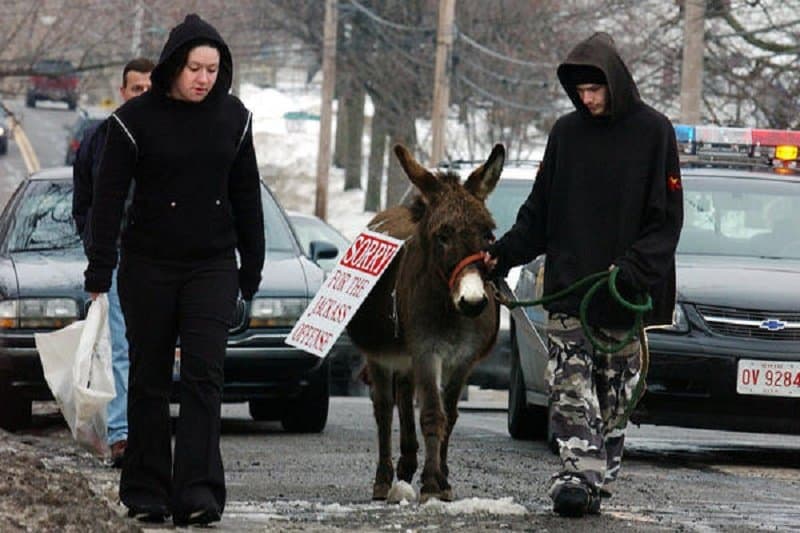 Couple Brian Patrick and Jessica Lange were found guilty of defacing a baby Jesus statue at a Catholic Church. The two were sentenced to appear outside, walking a donkey through the streets with a sign that said, "Sorry for the jackass offense." In addition, they also had to spend 45 days in jail along with court ordered alcohol and drug treatment.
The Victim Of Crime Thieves
Husband and wife Daniel and Eloise Mireles were convicted of stealing $255,000 from the government victim of crime funds. The couple was sentenced to hold a sign reading "I am a thief" at an extremely busy Houston intersection for six years, five hours a day on the weekends.
---