Need We Say More?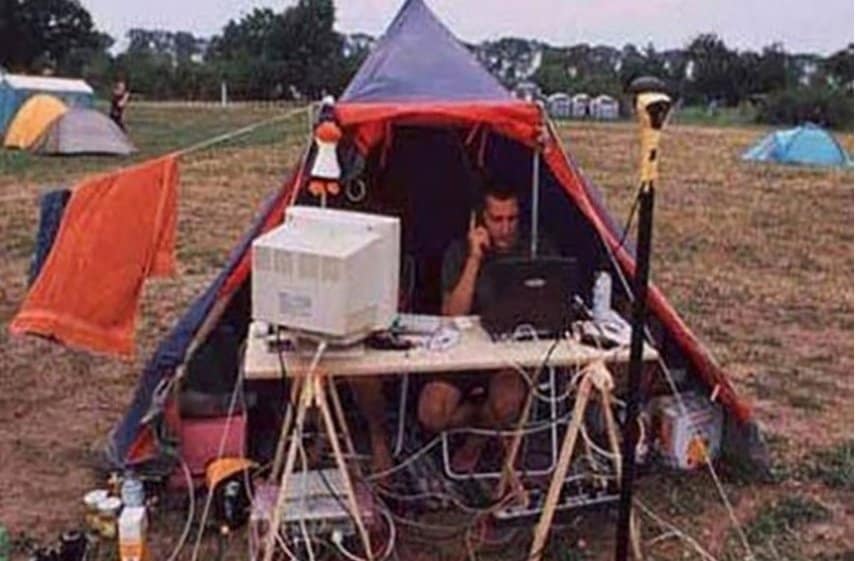 This guy is sad on so many levels. This situation highlights the importance of shutting off electronics and getting away from it all, not bringing it with you!
Man's Best Friend
That is one attentive dog! Acting as a guardian of the entire camping site.
Manufacturer's Sense Of Humor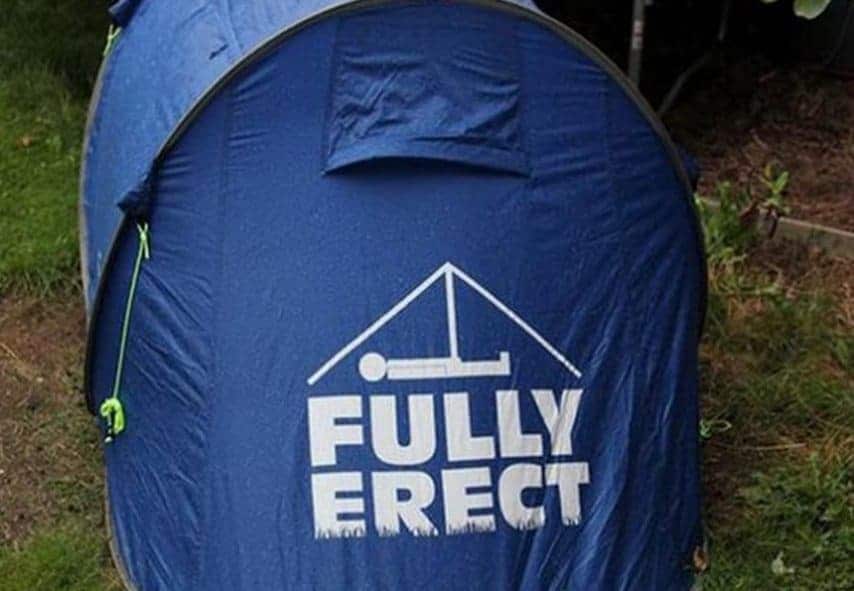 We would buy this just for the comedic effect of setting it up.
More Important Of All…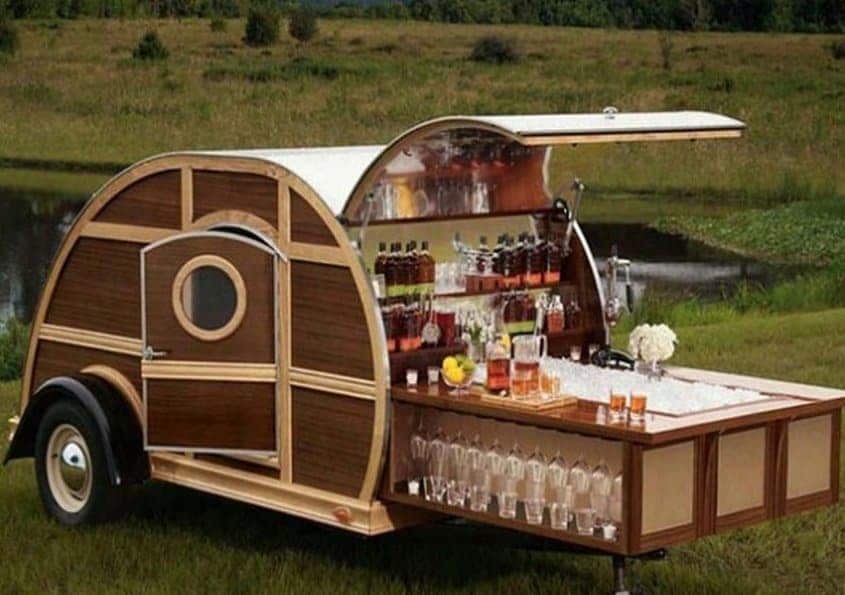 This is probably a little expensive, but we love it! Camping without a alcoholic beverage isn't camping at all!
---
---