Christian Bale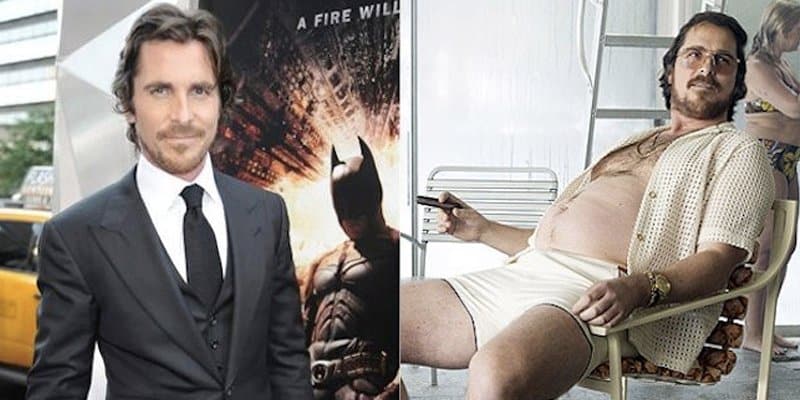 Don't worry, Christian Bale didn't suddenly like junk food and sodas. His commitment to get into a role is so serious that he is willing to gain or lose weight to the extremes, from being skeletal for The Machinist, bulking up for Batman, and being overweight for American Hustle. While it is commendable for Christian Bale to go to great lengths for a role, it's also a very unhealthy practice.
Steven Seagal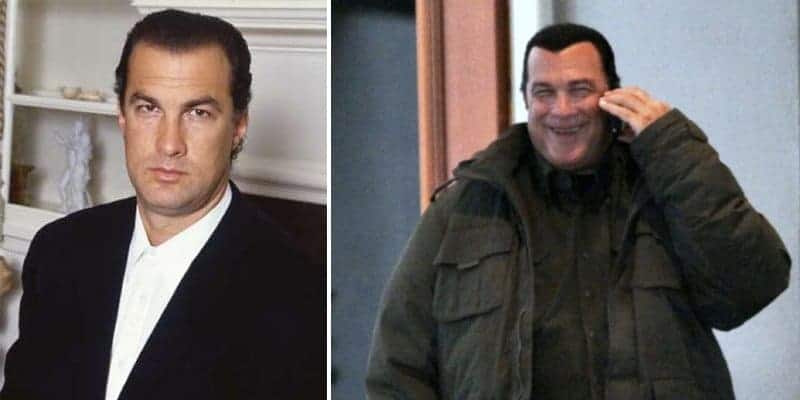 Steven Seagal was a martial arts legend, action movie star, and a complete badass. Since the height of his career in the mid-90's, Seagal has packed considerable weight.
Val Kilmer
Ah, Val Kilmer. The chiseled hunk from Top Gun & Batman Forever. He's experienced some drastic weight gains and fluctuations over the years, reportedly because of health conditions.
---
---